What is a Kokeshi Doll?
Kokeshi dolls, originally from northern Japan are traditionally given as a token of friendship. It is the original BBF gift!! They are made by hand from wood. Their shape is much like that of the wooden peg dolls we used to have in old England. That is they have a round head with a long trunkated body and no arms or legs.You are to imagine that those are concealed below the painted on garment (usually a Kimono).You may find a signature from the original artist around the bottom of the doll. This makes them that bit more special I feel.
The casemate designs that follow are described by the artist as Kokeshi Dolls, though they are much cuter and I do see limbs 😉 But who am I to argue 🙂 They are delightful all the same.
They are so Kawaii and the Geisha girls (Kokeshi dolls) look so shy and sweet. I also love the cherry blossom trees in the background. Cherry Blossom is a popular feature in Japanese art.
The best part is you can add your name to make it even more special. Cuteeeeeeeee xxx I have picked out a couple of my favs and you can page down to view more.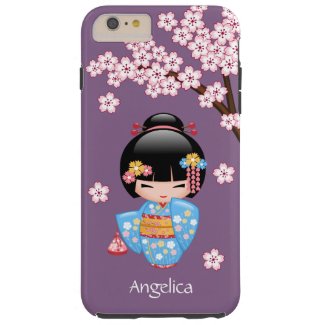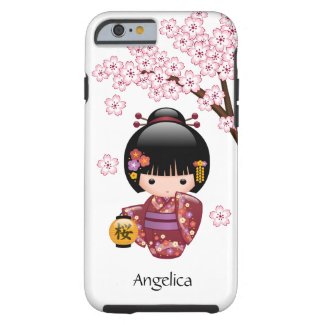 View more gifts at Zazzle.
This store (accessible by clicking on any image) also sells these cute designs on other items.